Category:
Outdoor Garden Lighting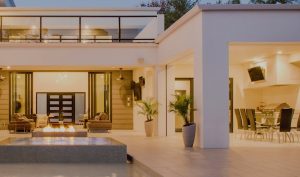 Outdoor garden lighting
The welcoming lights of home, proudly showcasing your castle in all its glory; there really is nothing more inviting than a well-lit outdoors in the evening.
You could use lights outdoors to highlight a specific feature, or simply to make it easier for you to see what is going on outside after dark. Recent studies indicate that vandals, thieves and burglars are more likely to stay away from well-lit properties.
Whether your project is for function or fashion, lighting up your outdoor space has never been easier, so start your outdoor lighting project today with our great collection of outdoor and garden lights.
Outdoor lights are specifically designed to withstand exposure to weather, making it possible for you to install your outdoor lights where you want, as well as where you can.
Landscape Entrance